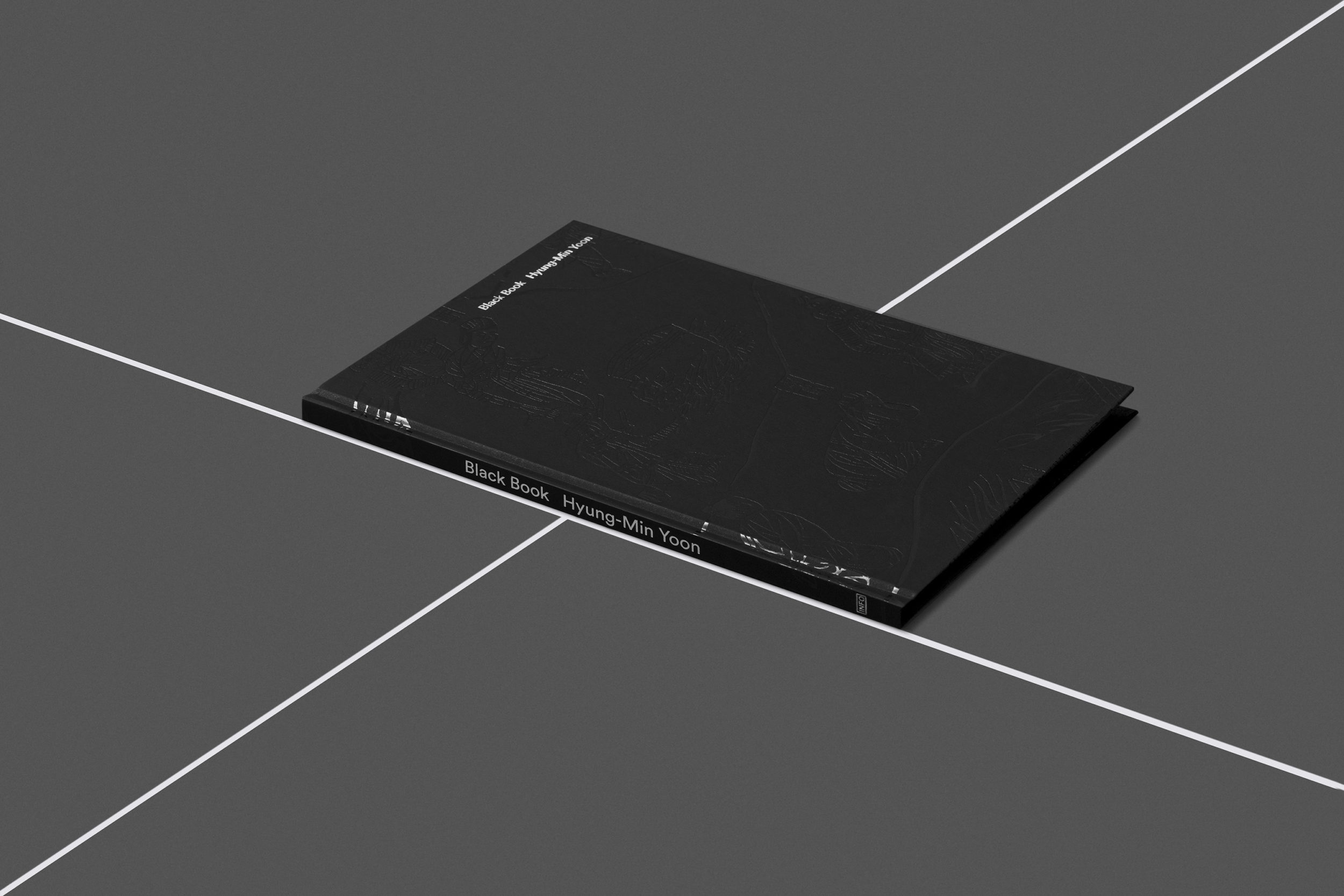 Black Book
Artist

Hyung-Min Yoon

Language

English, Korean

Illustrations

30 woodblock reproductions

Format

Hardcover

Size

240 x 170mm

Extent

80

Release

2018

ISBN

978-1988860015

Price

32
Black Book joins two distinct threads of disparate cultures and histories—Confucian virtues and black humour—inquiring into contemporary ideologies such as patriarchy and technological determinism.
The illustrations in Black Book are borrowed from a 15th century Confucian text titled "Illustrated Conduct of the Three Bonds." The woodblock print book was first published in 1431 by the royal dynasty of the time, as part of an effort to disseminate Confucian principles throughout the kingdom. In the years that followed its appearance, the book was subsequently restructured and reprinted numerous times throughout the Joseon period. Black Book draws primarily from a specific edition now housed at the National Library of Korea, the exact publication date of which is unknown. The majority of the images in Black Book are appropriated from the volume called "Virtuous Women."
A criminal being led to the gallows on a Monday remarks: "Well, the week's beginning nicely!"
The original jests and cartoon effects in Black Book were collected from various online sources, literary texts, or in some cases by word of mouth. Some are unaltered, but many have been edited to reflect or invoke a more contemporary context. True to the form of black humour, present interpretations belong to the audience.
Contributors
Hyung-Min Yoon

is a visual artist working between Vancouver, Canada and Seoul, Korea. Her research and text-based art practice draws inspiration from literature and early art history. Through installation, photography, video and print, her gestures reveal the ambiguities and contradictions that lay hidden in processes of translation and the construction of meaning. In recent years, her investigations have included the role that technologies have played in the spread of ideologies through time.
This publication is made possible through funding by the Canada Arts Council and the BC Arts Council.

Black Book


$32

$25.60

The artist's book becomes a site for satire and dark truths through material considerations: dense black Sirio paper, silver offset ink. Cover is clear-foil stamped.

More Info